Strict Standards
: Declaration of JCacheControllerView::get() should be compatible with JCacheController::get($id, $group = NULL) in
/home/cspubl5/public_html/libraries/joomla/cache/controller/view.php
on line
0
Strict Standards
: Only variables should be assigned by reference in
/home/cspubl5/public_html/plugins/content/jw_sigpro/jw_sigpro.php
on line
51
Strict Standards
: Only variables should be assigned by reference in
/home/cspubl5/public_html/plugins/content/jw_sigpro/jw_sigpro.php
on line
52
Strict Standards
: Only variables should be assigned by reference in
/home/cspubl5/public_html/plugins/content/jw_allvideos/jw_allvideos.php
on line
42
Strict Standards
: Only variables should be assigned by reference in
/home/cspubl5/public_html/plugins/content/jw_allvideos/jw_allvideos.php
on line
43
Strict Standards
: Only variables should be assigned by reference in
/home/cspubl5/public_html/plugins/content/jw_sigpro/jw_sigpro.php
on line
51
Strict Standards
: Only variables should be assigned by reference in
/home/cspubl5/public_html/plugins/content/jw_sigpro/jw_sigpro.php
on line
52
Strict Standards
: Only variables should be assigned by reference in
/home/cspubl5/public_html/plugins/content/jw_allvideos/jw_allvideos.php
on line
42
Strict Standards
: Only variables should be assigned by reference in
/home/cspubl5/public_html/plugins/content/jw_allvideos/jw_allvideos.php
on line
43
Strict Standards
: Only variables should be assigned by reference in
/home/cspubl5/public_html/plugins/content/jw_sigpro/jw_sigpro.php
on line
51
Strict Standards
: Only variables should be assigned by reference in
/home/cspubl5/public_html/plugins/content/jw_sigpro/jw_sigpro.php
on line
52
Strict Standards
: Only variables should be assigned by reference in
/home/cspubl5/public_html/plugins/content/jw_allvideos/jw_allvideos.php
on line
42
Strict Standards
: Only variables should be assigned by reference in
/home/cspubl5/public_html/plugins/content/jw_allvideos/jw_allvideos.php
on line
43
Your email service can be hosted with your website or on a dedicated email hosting server. There are pros and cons to both. Based on your needs we can recommend the best solution for your company. Needs include:
amount of email boxes needed
storage space for each email
amount of emails you receive and send
secure emails
backups
Web hosting is offered through our sister company, Your Web Team. We will put together an affordable package based on your needs. Below are the items that are considered when putting together a hosting package.
disk space
bandwidth
use of resources
amount of traffic to site.

Types of Web Hosting We Offer
Shared Web Hosting
Basic type most customers want. Economical and managed by us.
VPS Hosting
Used for customers who need flexibility in software installations, Apache configurations and other custom software programs. VPS provides more freedom in sending emails and streaming media.
Dedicated Hosting
This is the most powerful type of hosting. Used mostly for large businesses with high resource instensive needs. If your site has heavy traffic, is very popular or you have large customer databases, then a dedicated hosting enviroment is needed. Customers will need to have someone to update the server software and maintain the server.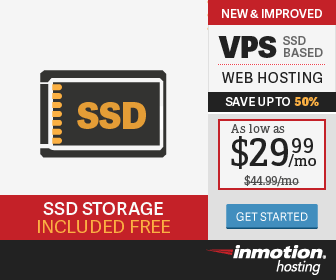 Having the right domain name is critical to the success of your website. Protect your company name and image by purchasing your names. In addition, purchase domain names with keywords related to your business. This will help with search engine optimization.
Easy and economical domain registration with a company you can trust. Domains can be purchased for a minimum of one year. If you are interested in purchasing a large number of domains, please This email address is being protected from spambots. You need JavaScript enabled to view it. for special pricing.